About Deren Eryilmaz Piano Studios
Deren Eryılmaz started her formal music education at Bilkent University, Music Preparatory School in Ankara, Turkey. She attended the Piano Department of the Faculty of Music and Performing Arts of Bilkent University, with a merit scholarship.
She continued her education at the Rotterdam Conservatory (CODARTS) as a student of Michael Davidson in 1999 and graduated and got her bachelor degree in 2003. She participated in several master classes in Turkey and abroad; studied with Pascal Devonyon, Gülsin Onay, Mehmet Okonsar, Aquiles Delle Vigne and Georgy Sandor. Eryılmaz performed at various festivals, gave solo and chamber music concerts, participated in multidisciplinary performances and performed with national and university orchestras as a soloist in The Netherlands, Belgium, Turkey and France.
Eryılmaz received her master's degree at Baskent University State Conservatory in Ankara under the supervision of Mehmet Okonsar in 2007. She also worked as a research assistant during her studies at this university while she was responsible for organising the national and international concert tours of the Baskent University String Orchestra. Between 2005-2009, Eryılmaz was the Chair of the Selection and Organization Committee at The Center for Contemporary Arts, Ankara.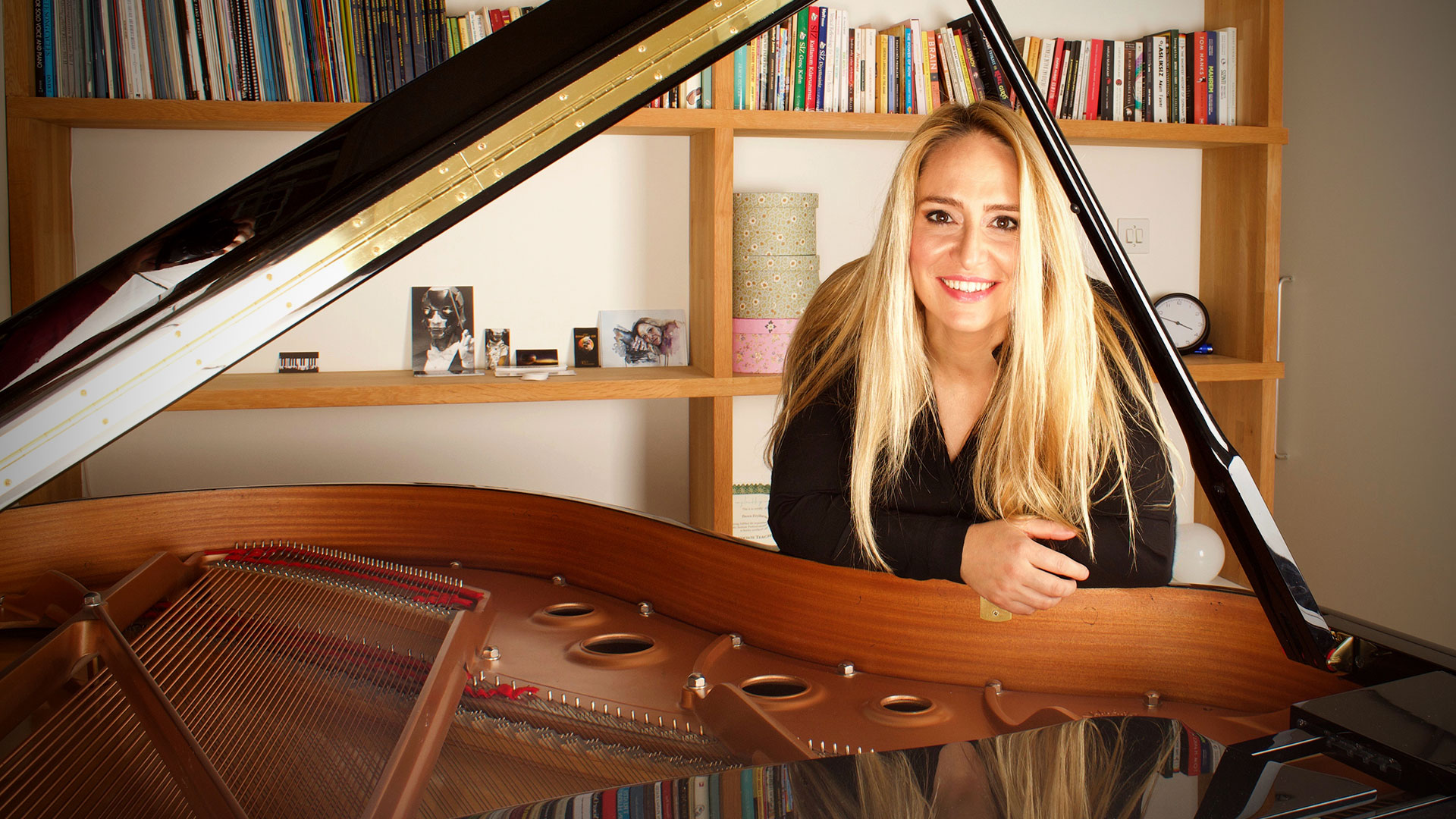 The only certified Taubman Approach Centre in Europe
What is Taubmann Approach?
Decades ago, Dorothy Taubman's genius led her to analyse what underlies virtuoso piano playing. The result of that investigation has produced a body of knowledge that can lead to an effortless and brilliant technique. It can also prevent and cure fatigue, pain and other playing-related injuries.
The Taubman Approach is a groundbreaking analysis of the mostly invisible motions that function underneath a virtuoso technique. The resulting knowledge makes it possible to help pianists overcome technical limitations as well as cure playing-related injuries. It is also the way that tone production and other components of expressive playing can be understood and taught.
Edna Golandsky is the person with whom Dorothy Taubman worked most closely. In 1976 Ms. Golandsky conceived the idea of establishing an Institute where people could come together during the summer and pursue an intensive investigation of the Taubman Approach. She encouraged Mrs. Taubman to establish the Taubman Institute, which they ran together as co-founders. Mrs. Taubman was Executive Director and Ms. Golandsky served as Artistic Director.
Deren is an amazing teacher of the Taubman technique and has a simple yet well-structured approach will which ensure you reach all your piano goals faster than you ever imagined. Her teachings will allow to play to a level of virtuosity which will enable you to fulfil all of your piano potential and dreams. It is rare to find a teacher so immensely skilful in their craft, yet have the humility and patience to impart all their wisdom in such a beautiful and systematic way. I highly recommend Deren to anyone serious about learning the Taubman technique and taking their piano playing to the next level. Just take 1 lesson and you will see for yourself how amazing Deren and the Taubman technique truly are, it will transform your playing with immediate effect.
Learning the Taubman approach with Deren has been a very rewarding adventure. In the beginning, it was challenging to rethink my assumptions about playing the piano, but trusting Deren and practising consistently definitely paid off.
...for the last few years, I am having piano lessons using the 'Taubman Technique' with Certified Associate Teacher of the  Golandsky Institute, Deren Eryilmaz. I am thrilled with the results in being able to play with ease, comfort and a renewed technique that I never dreamt would be possible! I absolutely recommend those that desire pianistic progress at any age, as well as those injured pianists to regain their skills to 'give it a go'.
I had never realized that finding the right technique would aid so much in reducing study time as well as retaining music memory for a long time. The techniques of the Golandsky Institute focus on finding the easiest way to play which is stress and strain free. Which leads to being able to play faster, but also gives more time for interpretation and creates depth of sound. I have changed my studying methods, often doing things which are counterintuitive, but which lead to great results in the end. What I like most is that through careful explanation and understanding the person behind the pianist, Deren has been able to progress my technique and play I can play music easily which I have never thought I would be able to perform before.
I learned so much in such a short space of time about this approach. It was truly inspiring to see what can be achieved, particularly with people coming with injuries. I am excited about continuing on this path and feel lucky to have found it. We are fortunate to have Deren and her expertise here in the UK.
CONTACT DETAILS
ADDRESS

Flat 33
1 Prince Of Wales Road
London, NW5 3LW

TELEPHONE

+44 7471 097107

EMAIL