About Deren Eryilmaz Piano Studios
Deren Eryılmaz started her formal music education at Bilkent University, Music Preparatory School in Ankara, Turkey. She attended the Piano Department of the Faculty of Music and Performing Arts of Bilkent University, with a merit scholarship.
She continued her education at the Rotterdam Conservatory (CODARTS) as a student of Michael Davidson in 1999 and graduated and got her bachelor degree in 2003. She participated in several master classes in Turkey and abroad; studied with Pascal Devonyon, Gülsin Onay, Mehmet Okonsar, Aquiles Delle Vigne and Georgy Sandor. Eryılmaz performed at various festivals, gave solo and chamber music concerts, participated in multidisciplinary performances and performed with national and university orchestras as a soloist in The Netherlands, Belgium, Turkey and France.
Eryılmaz received her master's degree at Baskent University State Conservatory in Ankara under the supervision of Mehmet Okonsar in 2007. She also worked as a research assistant during her studies at this university while she was responsible for organising the national and international concert tours of the Baskent University String Orchestra. Between 2005-2009, Eryılmaz was the Chair of the Selection and Organization Committee at The Center for Contemporary Arts, Ankara.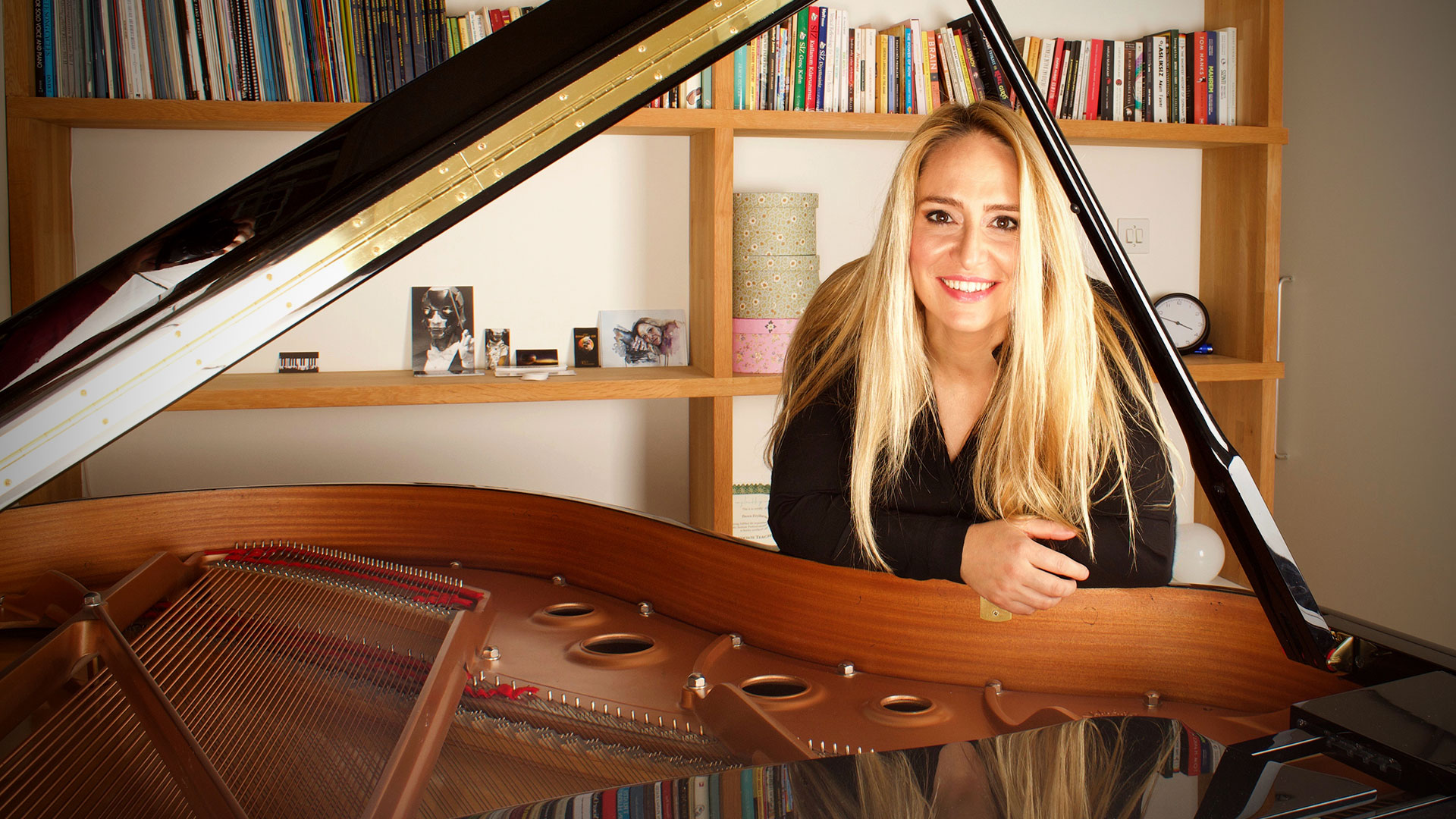 The only certified Taubman Approach Centre in Europe
What is Taubmann Approach?
Decades ago, Dorothy Taubman's genius led her to analyse what underlies virtuoso piano playing. The result of that investigation has produced a body of knowledge that can lead to an effortless and brilliant technique. It can also prevent and cure fatigue, pain and other playing-related injuries.
The Taubman Approach is a groundbreaking analysis of the mostly invisible motions that function underneath a virtuoso technique. The resulting knowledge makes it possible to help pianists overcome technical limitations as well as cure playing-related injuries. It is also the way that tone production and other components of expressive playing can be understood and taught.
Edna Golandsky is the person with whom Dorothy Taubman worked most closely. In 1976 Ms. Golandsky conceived the idea of establishing an Institute where people could come together during the summer and pursue an intensive investigation of the Taubman Approach. She encouraged Mrs. Taubman to establish the Taubman Institute, which they ran together as co-founders. Mrs. Taubman was Executive Director and Ms. Golandsky served as Artistic Director.
Playing the piano after 60 years old can be fun and enriching regardless of decades of not playing, by having expert tuitions, using the 'Taubman Technique'.  For the last few years I have had piano lessons with Concert Pianist and Certified instructor of the  Golandsky Institute, Deren Eryilmaz and I am thrilled with the results in being able to play with ease, comfort and a renewed technique that I never dreamt would be possible! I absolutely recommend those that desire pianistic  progress at any age, as well as those injured pianist to regain their skills to 'give it a go'.
When musicians are injured, they are often offered strategies for recovery that include physical therapy, treatment of pain, and reduction in continuous time practicing. While these approaches can aid in recovery from injury, they do not address the root causes of musicians' injuries: deep-seated technical and postural habits that lead to maladaptive playing patterns that can cause muscular strain or neurological injury. The Taubman approach is a comprehensive method that precisely addresses these root causes of injury, leading not only to recovery, but to prevention of further injury. The student eliminates old 'bad habits' through a practical...
CONTACT DETAILS
ADDRESS

Flat 33
1 Prince Of Wales Road
London, NW5 3LW

TELEPHONE

+44 7471 097107

EMAIL